Bring an extra special touch to your Customers!
We offer Custom Logo Branding to enhance your business.
Your customers will experience a memorable moment at your place of business by providing the true island experience sipping fresh, all-natural coconut water straight from the source.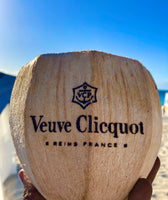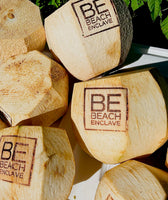 Enhance your business!!
1. Put a signature cocktail in a Coconut with the name of your bar or restaurant on it. Great for customers to share on social media like on instagram and also with their friends.
2. Let your clients sip Fresh Natural healthy coconut water while they wait for their next spa treatment ad it to the VIP full day treatment list.
3. Staff appreciation events ! Show your staff they are special, and put their names on Coconuts!
Many possibilities. Contact us today.
Our events range from casual
flip-flops to suit and tie!!
Fill out our order from and we will take care of the rest!