Hotels
Bring an extra special touch to your guest's experience. Enhance your clients stay at your hotel/resort by providing a true island experience by sipping fresh, all-natural coconut water straight from the source.  
Different ways to incorporate Custom Branded Coconuts.
1. Offer your VIP guests an extra special touch. Welcome them with a true tropical experience and offer them custom personalized coconuts, with your logo and their name.
2. Prepare a tropical drink in coconuts with your hotel logo at the pool bar. What better way to have a tropical drink than in a fresh coconut. You can also mix it up and put inspirational words like, love, hope , and faith to lift your guests mood !
3. Have a health menu at your restaurant. Offer Coconut water in the shell! Complete with your logo.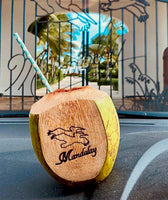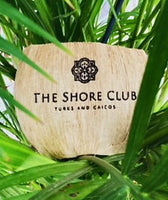 4. Spa Coconuts. Have them complete their treatment drinking coconut water from it's natural source. Coconut water is healthy and naturally replenishing. It contains, vitamin c, magnesium, potassium and calcium and more! Here is a great opportunity to put inspirational words or your spa logo on the coconuts.
5. Extra Special Order Coconuts for your Guests. Offer your guests custom coconuts for their event or special day. While guests are celebrating a birthday, family reunion or rejoicing that they finally made it to a vacation. They can order from you at the front desk with their custom design request and we deliver to you.
6. Have an event planner at your resort, offer an extra special touch with custom coconuts!
We look forward to hearing from you!
Coco Vibes TCI Made with Love…
Our events range from casual
flip-flops to suit and tie!!
Fill out our order from and we will take care of the rest!